Rolling Steel Service Door
Rolling Steel Service Doors typically come in 2" or 3" curved or flat slat designs. Your choice of galvanized or painted, the possibilities are endless. They can be operated manually or with an operator.
Rolling Steel Fire Door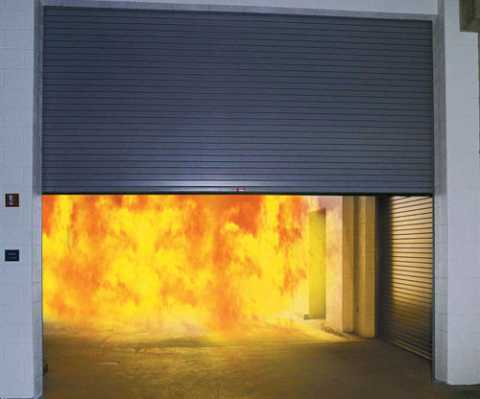 The Rolling Steel Fire Door has the added safety of protecting your employees and your facility in case of fire. They come in 2 different options, Stay Open – only closes in the event of a fire, and a Service Door – which is similar to the typical rolling steel door, with the added protection it offers during a fire.